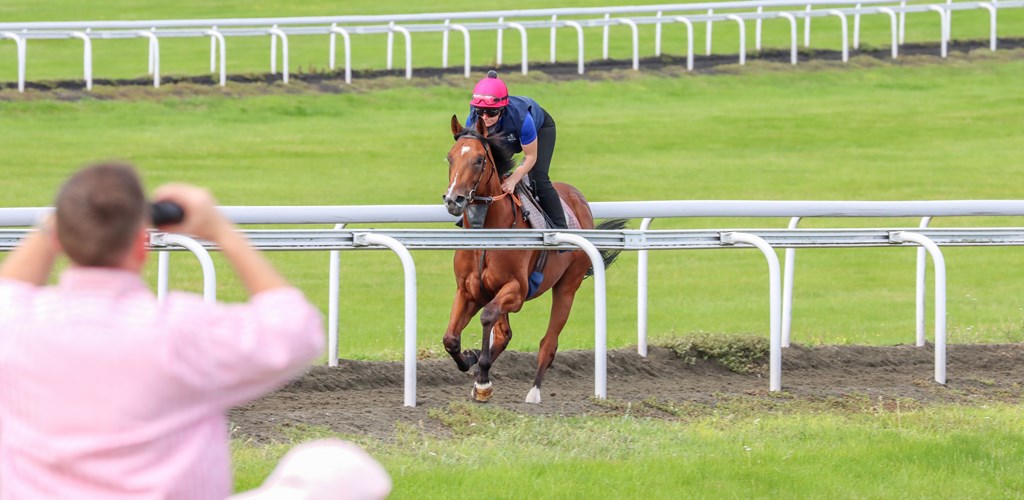 Racing Through the Years - by Cornelius Lysaght
Somebody wrote recently that they thought racing could do better when it comes to social media – well, they can't be following the various Opulence Thoroughbreds platforms which seem to me to be thriving, nor the postings of Opulence's trainers who do their best to keep everyone informed. 
Every September Twitter, or X as it now is, tells me that I joined in 2009 just before the St Leger meeting – extra points if you can name the winner of that year's final Classic (the Godolphin-trained 14-1 shot Mastery: no, me neither) – after a bigwig in BBC Sport told me that regular tweeting would add to the service I was already trying to provide as racing correspondent and would ensure a position up with the pace in terms of digital journalism. 
Twitter revolutionised my life, first as a reporter (there was soon no greater way of communicating quickly), but then more and more as a consumer of news, information about products and services, like Opulence, and of all the other bits and pieces on offer. 
For me there is no better site than History of Horse Racing – @horsevault – which delves into the archives to come up with some absolute gems, including from January 1991 a fascinating to watch again Racing Question Time, in the style of the BBC1 current affairs programme, and chaired by Brough Scott (https://twitter.com/horsevault/status/1696956077928010113?s=46&t=Am1ZMUZIeEENvyj4Y8-y1A).
That early in the 1990s, something like the British Horseracing Authority (BHA) was barely a twinkle in anyone's eye, and racing was run, just as it had been for over two hundred years, by the self-elected Jockey Club which was under mounting pressure to modernise itself from a set-up, as claimed in the programme, of being "over ninety percent men, over ninety percent white and over ninety percent wealthy or titled or both", and, as though to prove it, two of the four panellists are male JC members and aristocrats.
Racing's very different governance is not the only issue discussed that seems extraordinary from this distance: there is talk of lobbying Government about Sunday racing – which wasn't to come in until July 1992, and even then without betting for the first three years – and about persuading ministers to permit the extension of betting shops' opening hours to 10pm in the summer so that the sport could benefit from the proceeds of gambling on evening fixtures. That happened in 1993 and allowed evening meetings to take off.  
Now-retired trainer Luca Cumani – then in his prime, and well before he became 'father of Francesca'  – gives backing to that as a way of attracting more fans, before adding that he could not see himself as "a political animal trying to influence the way racing is going", which is somewhat ironic as he is one of the go-to 'wise-heads' of the modern era and has been a BHA Board member.  
However while what has changed in terms of the issues concerning the audience three decades ago is striking, what is actually even more noticeable is the amount that is exactly the same.    
"Racing is underfunded…"The fixture list needs streamlining"…"Where will the stables get their staff"…"A dramatic lack of leadership is racing's problem"…"Racing is in crisis". 
Stage the same Question Time in 2023 and the same points – and fears for the future – would be expressed to a panel that would have no Lords on it but would have more women, but, to be honest, would have no more answers; yet, ultimately racing gallops on because for all of its undoubted and regular faults it remains mainly a great sport and passion, full of great people, enjoying great experiences. As part of that, maybe give @horsevault a go.